The Age Of Atlantic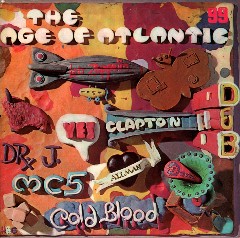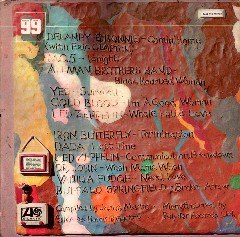 Title: The Age Of Atlantic
Format: 1LP
Company: Atlantic Records / Polydor
Ordering Number: 2464 013
Matrix Numbers: 2464013 A//1 12 1 1 / B[triangle] 2 14
Country: England
Year: 19??

Side 1:

Delaney & Bonnie Comin' home
MC5 Tonight
Allman Brothers Band Black hearted woman
Yes Survival
Cold Blood I'm a good woman
Led Zeppelin Whole lotta love
Side 2:

Iron Butterfly Termination
Dada Last time
Led Zeppelin Communication breakdown
Dr John Wash mama wash
Vanilla Fudge Need love
Buffalo Springfield Broken arrow
Notes and Comments:
The labels on this vinyl are the older(?) Atlantic ones, colored orange/red.
---
[home] [index samplers] [index artists] [e-mail] Created: 14.11.2000 Last update: 14.11.2000
---
The big note: Like most of you I, too, have a regular life and have to go to work each day, so do not expect updates on a daily basis, nor a prompt reply to e-mails. Just give me a little bit of time. And then there's always the question of violation of copyrights. If you think that my pages contain material which I'm not allowed to include because of its protected status, please drop me an e-mail, and I will remove the doubtful parts. On the other hand I regard all material within my pages as protected by copyright laws, too, so please ask before you steal. I'm sure we can work something out.