California Jam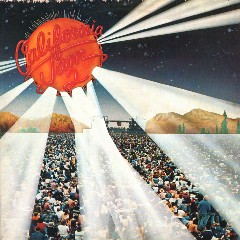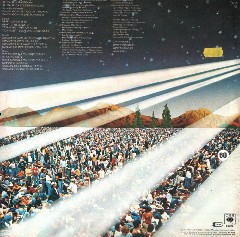 Title: California Jam 2
Format: 2LP
Company: CBS Records
Ordering Number: CBS 88318
Matrix Numbers: CBS-01-88318-1A-1 / -1B1 / -1C-1 / -1D-1
Country: Holland
Year: 1978

Side 1:

Santana Jugando 2:04
Santana Dance sister dance 7:41
Dave Mason Let it go, let it flow 4:21
Dave Mason We just disagree 3:04
Side 2:

Heart Love alive 4:29
Heart Little Queen 6:49
Ted Nugent Free-for-all 5:09
Ted Nugent Snakeskin cowboys 4:35
Side 3:

Aerosmith Same old song and dance 5:09
Aerosmith Draw the line 4:34
Aerosmith Chip away the stone 4:06
Jean Michel Jarre Oxygene (Part 5) ??:??
Side 4:

Frank Marino & Mahogany Rush I'm a king bee 6:22
Frank Marino & Mahogany Rush Johnny B. Goode 8:04
Rubicon Never gonna leave 3:43
Rubicon Too hot to handle 4:06
Recorded live at the California Jam 2 Festival. Jean Michel Jarre's "Oxygene" taken from the album "Oxygene".
---
[home] [index samplers] [index artists] [e-mail] Created: 14.11.2000 Last update: 14.11.2000
---
The big note: Like most of you I, too, have a regular life and have to go to work each day, so do not expect updates on a daily basis, nor a prompt reply to e-mails. Just give me a little bit of time. And then there's always the question of violation of copyrights. If you think that my pages contain material which I'm not allowed to include because of its protected status, please drop me an e-mail, and I will remove the doubtful parts. On the other hand I regard all material within my pages as protected by copyright laws, too, so please ask before you steal. I'm sure we can work something out.