Electric Rock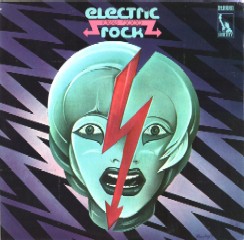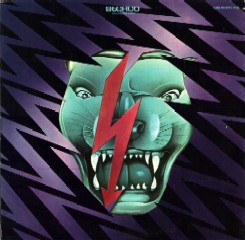 Title: Electric Rock - Idee 2000
Format: 2LP
Company: Liberty / United Artists
Ordering Number: LBS 83 372 / 73 X
Matrix Numbers: C 83372 A-1 / B-1 / C 83373 A-1 / B-1
Country: Germany
Year: 1971

Side 1:

Canned Heat Pony Blues (3:47)
Floating Bridge Watch Your Step (4:00)
Aynsley Dunbar Retaliation I Tried (2:30)
The Can Thief (6:00)
Side 2:

Zevon Wanted Dead Or Alive (2:34)
Valhalla I'm Not Askin' (6:10)
Amon Düül 2 She Came Through The Chimney (??:??)
The Petards Keep On (3:09)
Side 3:

The Groundhogs Ship On The Ocean (3:27)
Jean-Luc Ponty Foosh (8:48)
Pookah Ha! Ha! I Can Fly (3:06)
Side 4:

Johnny Winter Black Cat Bone (3:46)
Krokodil All Alone (3:50)
Klaus Doldinger & Motherhood Sahara (6:42)
Notes & Comments:
One of the many United Artists Sampler. Does have the pink UA labels.
---
[home] [index samplers] [index artists] [e-mail] Created: 23.06.2001 Last update: 23.06.2001
---
The big note: Like most of you I, too, have a regular life and have to go to work each day, so do not expect updates on a daily basis, nor a prompt reply to e-mails. Just give me a little bit of time. And then there's always the question of violation of copyrights. If you think that my pages contain material which I'm not allowed to include because of its protected status, please drop me an e-mail, and I will remove the doubtful parts. On the other hand I regard all material within my pages as protected by copyright laws, too, so please ask before you steal. I'm sure we can work something out.